Online Antique Store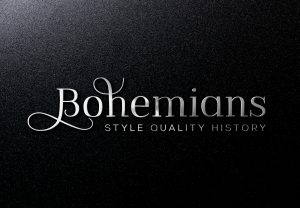 Bohemian's online antique store invites you to take a look at our new video. Furthermore, we launched our new slogan, "The Art of Living." Of course, Bohemian's hopes you are able to envision your life and home with extraordinary artistic antique furniture. Most of all, our online antique store, hopes that artistic antique furniture can find a place in all of our lives. Art can be found in the furniture we use everyday. Fine Art is all around us.
The Art of Living
Please enjoy our video clip for "The Art of Living" Bohemian style!
Antique European Furniture
The few antique European furniture pictures featured in the video display our antique gallery. Therefore, these antiques are part of our growing collection of European antiques.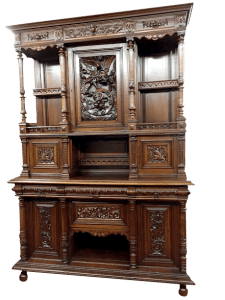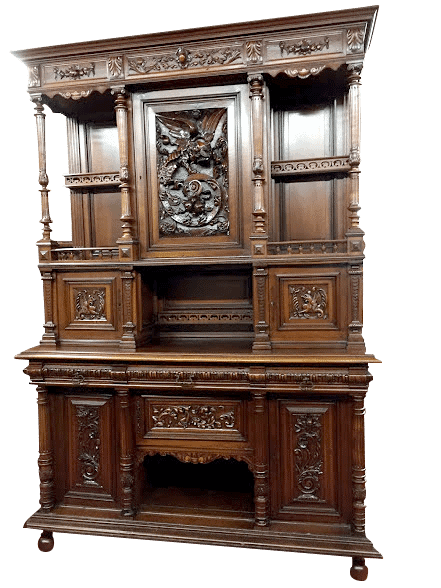 The grand French cabinets offered at Bohemian's draw quite a reaction from our clients. Highly carved and very detailed, these monumental antiques offer grandeur and antique style. Indeed, old European cabinets look elegant in any setting. Of course, these heirloom antiques enhance the beauty to your home. Most importantly, these antiques have lasting value.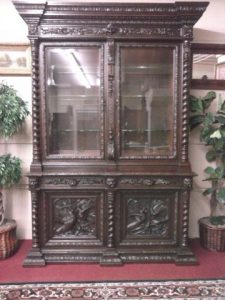 Indeed, hand-carved antique cabinets bring stories of history to life!
Antique American Furniture
You might also notice a few pieces of fine American furniture featured in the video. For instance, an antique dresser from Gettysburg starts the slideshow of antiques.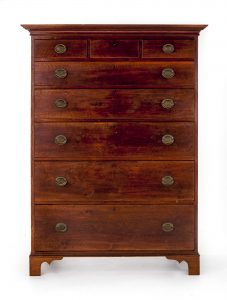 This incredible piece of antique bedroom furniture came from an important estate and survived the Civil War era. Edward McPherson owned this walnut antique chest. Certainly, the US representative is remembered for his involvement in the Civil War and was an active member of the government. Lincoln appointed McPherson to be deputy commissioner of revenue in 1863. This piece of antique furniture has incredible provenance and history. Bohemian's offers it for sale in our online antique store.
Victorian furniture
Another picture of American Antique Furniture represents our collection of Victorian furniture. Certainly, Bohemians offers antique Victorian chairs and Victorian sofas on an almost constant basis.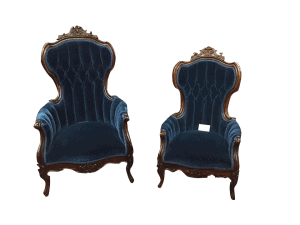 Antique Victorian Furniture has remained very popular with our clients. We sell Victorian tables, Victorian bedroom furniture and Victorian living room furniture very quickly. Nothing beats the style and beauty of Victorian antique furniture.
Bohemian's offers Fine Art for Sale
Our interest in art extends to the category of fine art as well. We feature an incredible antique engraving in the video. This engraving has the title, "Diana and her Nymphs."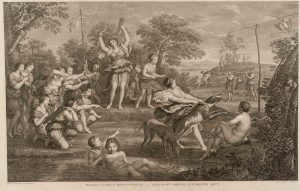 The copper plate for the antique engraving was created by Italian artist Raphaello Morghen, and was reprinted in circa 1870. The burl walnut frame with red velvet liner compliments the artwork beautifully. This antique wall art will surely find a place of pride in your home.
The collection of antique engravings, antique oil paintings and antique watercolors we have always offered has now expanded to include contemporary artists as well. Now, we currently feature a few works by a Chinese American artist, Xue Jian Xin.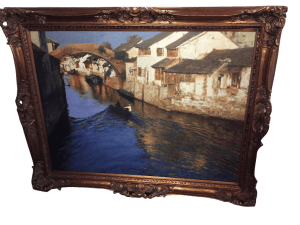 The original oil paintings by Xue Jian Xin have been featured in art galleries all around the world. Obviously, we fell in love with his work, which led us to collect some of his fabulous oil paintings for the antique store. Parting with these artworks, when the time comes, will be a bittersweet time for us. Of course, we ship art that is sold on our online gallery to many places, and love to consult with people looking to enhance their art collection.
Persian Rugs at Bohemians
The antique online store also features fine Persian rugs. Bohemians took an interest in Persian rugs back in 2015. Since that time, we have helped many people add pre-owned vintage Persian rugs to their home for a fraction of the cost.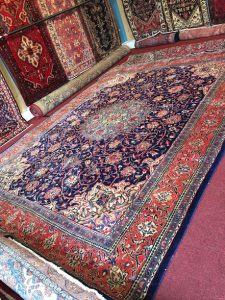 Hand-knotted carpets take many hours to produce. Consequently, rug-making is a skilled craft that few artisans around the world expertly employ. People consider Iranian rugs as the best in the world. Pictures of our phenomenal selection of Persian rugs can be seen in this video.
Many people imagine handmade rugs as red. While red Persian rugs seem common, we offer vintage Persian rugs in a variety of colors and sizes. A few glimpses in this video exemplify our collection of vintage rugs. Visit the online store to see the many beautiful vintage carpets available at Bohemian's. We always encourage appointments at our antique gallery to see the carpets in person.
Bohemian Art Furniture & Rugs for a Rewarding Life
While artful living takes time and thought, the rewards outweigh any costs. Stylish bohemian furniture is ultimately more beautiful, valuable and durable when it is antique furniture. The style, history and quality of American antiques and European antiques outshine contemporary furnishings. Bohemians online collection inspires designers and collectors to search for one-of-a-kind antique furniture for the home.
Antique and Contemporary art can be purchased on our online gallery as well. Our antique warehouse features works of antique art as well as contemporary oil paintings. Shopping for art is a personal experience, and we invite you to make an appointment if a piece of artwork shown online speaks to you.
Our passion for Persian rugs helped us to create the diverse offerings seen today on our online store. We love to help people find valuable Persian rugs that make their rooms pop! Persian rugs are a true art form. Browse the selection, take out a tape measure, and phone us if a Persian rug catches your eye!
Bohemian's online, east coast USA, offers a beautiful selection of hand selected antiques, vintage furniture, art, and Persian rugs. Discover quality, style, history and your style at Bohemians and discover "the art of living".
See more at our online antique store https://www.eBohemians.com
Bohemian's was established in 2014 in Waynesboro, Pennsylvania. Since that time, we have grown our fine furniture and antique furniture offerings to include American Period Antiques, European Antiques, and some high quality reproductions. We also carry fine Persian rugs.
Finally, Bohemian's offer the finest antique period furniture to the Washington D.C. metro area, Philadelphia Pennsylvania, and New York City metro areas. Furthermore, our online antique store does its own furniture and antique deliveries.
Pleasure having you on our site!
Greg Haute Bohème
www.eBohemians.com
Spread the love, Save for Later