The Bohemian lifestyle means many things to many people, but maybe we can shed some light on our own definition.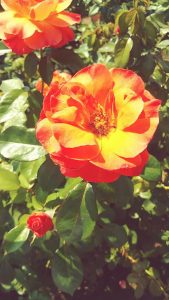 Today for our furniture "Bohemians", located in the Waynesboro Pennsylvania countryside, we traveled about 1.5 hours to just north of beautiful Hershey PA to view some items by Henredon and Henkel Harris coming available at auction. The pieces of fine furniture were ok, as well as some Stiffel lamps and Baldwin candlesticks, but why not stop by the Hershey gardens and smell the roses! So that's just what we did. First we walked thru the butterfly pavilion with about 350 tropical colorful butterflies floating around us. Then a walk thru a path of about 1 mile of beautiful gardens full of gorgeous roses. Was a great day, very inspiring and fulfilling to walk among such beauty.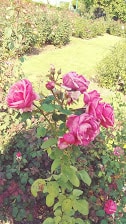 Must be a large RV show coming to Hershey as hundreds of large Winnebago type campers were parked everywhere. Ahhh people living a nomad Bohemian lifestyle for sure! Hope they too smell the roses.
On the way back it just so happens we pass thru Gettysburg so why not stop at the Pub on the square and have a bit to eat? Maryland crab soup and tomato bisque yum yum. Sometimes it doesn't feel like work lol.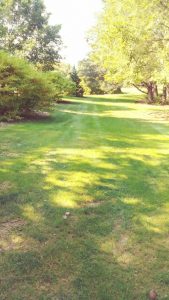 Well if we get anything at the auction I guess it will be moving some heavy furniture time again but today and days like today make it seem like living the life of Riley as one of my auctioneer friends once called it.
Cheers!
Greg
Haute Boheme
ebohemians.com