French Country Decor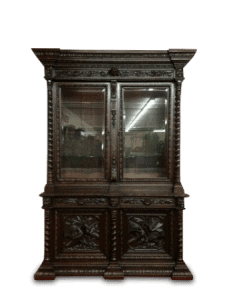 Looking for French country decor? how about watching this video clip of a magnificent antique hunt cabinet. Just the antique statement piece for any interior designer. Indeed our antique hunt cabinet circa 1850 and highly carved can anchor any rooms design or style. A true work of art. Most noteworthy are the pierced carved columns and grand presence with many display options.
Antique Hunt Cabinet
To illustrate Bohemian's online antique store has put together a antique hunt cabinet video clip for an antique cabinet in our french country decor collection.
A highly carved artistic antique can display a prized antique gun collection, trophies, in fact anything you love or cherish.
In conclusion we at Bohemian's antiques hope you have enjoyed our video presentation.
To be sure the french country decor video can be viewed we have a direct url: French Cabinet
Thank you for reading and in the long run your home looks great!
Greg Haute Bohème
www.eBohemians.com