Stickley Furniture Company (A Brief History)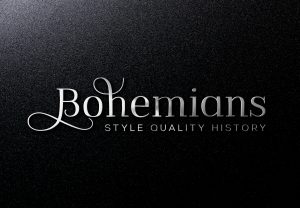 Ah Stickley… Ask Greg about Stickley furniture and he will most likely sigh loudly and take you on a long historical tour of one of our favorite makers. (Buckle your seatbelts, when we say long tour, we mean it!)
There are actually a few different brands of Stickley furniture that we should differentiate. As you might have noticed if you have been reading our blog, vintage furniture makers were often a family affair and Stickley is no different.




Gustav Stickley is one of the most reputable members of the clan. His name has become synonymous with American Craftsman Style Furniture and the Arts and Crafts Movement (also sometimes called Mission style). Arts and Crafts style is very easy to spot. Big, blocky, square, usually oak.
Stickley's pieces were an iteration of his deeply help principals of truth, simplicity and transparency of design. Construction elements, like pins and mortars etc, were exposed rather than being hidden. Fussy furniture elements, like unnecessary motifs and moldings were eliminated. Wood grain was displayed in the purest form. And he worked to make everything by hand, hence "arts and crafts movement." Brass and metals were forged and wood joinery was completed with simple tools. Gustav's style is known to be a reaction to the Industrial Revolution of the 1900s and to be also heavily influenced by the Shakers.




Gustav Stickley
Early 1900 Gustav Stickley Furniture pieces are sought after and rare. (We own one signed Stickley child's rocker that is in private storage)
What we do see more often, and absolutely love and admire is Cherry of the Valley Stickley. This is the creation of brothers Leopold and John George Stickley. These brothers split from Gustav and eventually ended up buying his workshop when he went bankrupt in 1916. They too started with the big, blocky style of Gustav but eventually started to branch out in the 1940s and offer more commercial lines, such as "Cherry of the Valley" furniture.
Much more colonial and traditional in style, this line still has all of the good things that make Stickley Stickley. Thick, hearty and heavy wood and excellent construction. (In one Stickley commercial we saw, the salesman was actually standing IN the drawer as it was opened from the cabinet. Try that with any mass produced furniture today!)




In fact, a great Stickley innovation is the side hung drawers, which is one of those dorky furniture things we get excited about. OOH! Drawers with a bevel carved out, so they slide! So nice! (Don't laugh, you'll love it too…)
But the loveable part about Stickley Cherry of the Valley Furniture is the true Americana look. Part colonial, part farm country, the Stickley Cherry of the Valley fits in a variety of homes and decors. It has great proportions and is just in general, comfy. If you love the natural cherry look, this line is for you!
Thank you for reading our history of Stickley Furniture
Rachel La Bohème
Spread the love, Save for Later