Ethan Allen Furniture Company – A Brief History
Most people recognize the name Ethan Allen furniture as one of the premier furniture brands in the United States. What is the history of Ethan Allen furniture.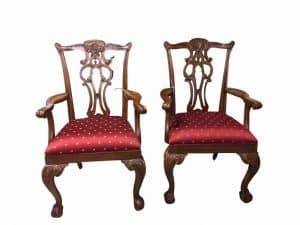 The history of the Ethan Allen company reaches as far back as the 1930s when two brothers-in-law purchased a failing furniture company in Beecher Falls Vermont.
History of Ethan Allen Furniture
Plentiful Vermont forests of hard rock maple and pine trees made the Beecher Falls Furniture Company's product extremely durable and hearty, but challenging economic times eventually led to their bankruptcy.
Nathan S. Ancell and Theodore Baumritter saw potential and struck to purchase the vestiges of the furniture company, renaming it "Ethan Allen" after the Revolutionary War Hero from Vermont. The throw-back to the revolutionary times also fit the new company's classic colonial lines and simple style.
Although the Etahan Allen Furniture co. still produces fabulous high quality pieces today, Bohemian's favors Ethan Allen furniture from the 1940's to the 1970's. In brief Bohemian's furniture store considers this period the "Golden Age of Ethan Allen."
Strong dovetail joinery, thick maple and cherry woods, and classic colonial styles: all hallmarks of Ethan Allen's best lines. Bohemian's vintage store loves the traditional shaker and colonial styles that seem to work in all types of homes. In the long run we know that vintage Ethan Allen furniture will last for years to come.




History of Ethan Allen Furniture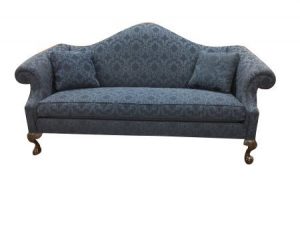 Take a look at the back of most Ethan Allen furniture from this furniture period and you will find real wood, not particle board or staples. Most cabinets and dressers use wood panels in between the drawers. And most wood grain continues from drawer front to cabinet face in a seamless fashion. As a general rule, Ethan Allen of this time period is made with native United States forest woods, not imported woods from Asia. Above all and more specifically, Ethan Allen furniture is made of New England's prime growing forests. Hard New England winters produce slow growing trees and tight grain woods. Not so great of a climate for… well… most things, but Perfect for making furniture!
Rachel F.
Bohemian's
www.eBohemians.com