Statton has a special place in our heart because the original Statton company is a family company and was formed so near to our little furniture store. Who knew Hagerstown MD had such a gem of a furniture maker!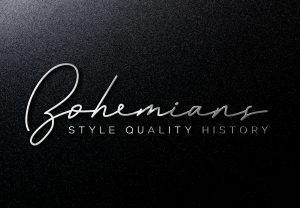 Philo and Helen Statton established the Statton company in the 1920s starting with a line of bedroom furniture. Devoted to quality and bench-made craftsmanship, the company eventually grew to offer dining room furniture as well and reached national distribution in the 1960s. Their pieces are heirloom pieces– done with great attention to construction.
You will rarely see an ornate piece of Statton; mostly their furniture is built with function dictating the form. But this doesn't mean ugly duckling furniture– the beauty of Statton is in the clean lines and amazing finish which reputedly is a, wait for it, 25 step process. WOW. And we thought we were perfectionists.
We love Statton cherry and mahogany. There is always a little somethin' somethin' about Statton which makes us take a double take. It's subtle; sometimes it is just a beveled edge on their table tops or desks. Sometimes it is a little more undercut carving in their dining chairs. Or how a bed post fits smoothly in the palm of your hand. It is not pretentious furniture. But it is furniture pretentious people gravitate towards. In other words, it is expensive. Cha Ching!
Unless you shop at Bohemians. We strive to price our Statton competitively for the everyday buyer. And we snatch up every piece of Statton we can find, even if we have to restore a finish that is lost to wear and time.
In 2008, after four generations of ownership, they closed their doors forever, struggling to compete with companies who have moved production overseas. 🙁 but wait…
In the last few years, there has been an effort to reestablish the company and it continues to sell modern made pieces using their key devotion to hand-crafted furniture. There is hope! If you'd like, you can check out their website www.statton.com to see some of their current offerings.
Thank you for reading our story about Statton Furniture,
Rachel La Bohème
Bohemians
Spread the love, Save for Later