Category:
Videos
videos – Video Blog
Videos by Bohemians furniture store delve into the antique warehouse! We feature singular antique furniture pieces, take tours through the warehouse, and explore the rich history hidden within antique furniture. This video blog can help our clients experience our online antique store from home!
Of course, many of our quick films simply walk through the meandering antique warehouse. While often short, these videos can help our clients get an idea of the scale and size of a piece of furniture. Secondly, it also can show them how we have evolved through time. Finally, it can show the type of merchandise we carry.
We enjoy making informative films about furniture history. So many people simply want to know the stories behind our antiques. Indeed, many of our quick films in this blog take us hours to research and produce. Our aim is to boil the information down in an easy to follow digital format.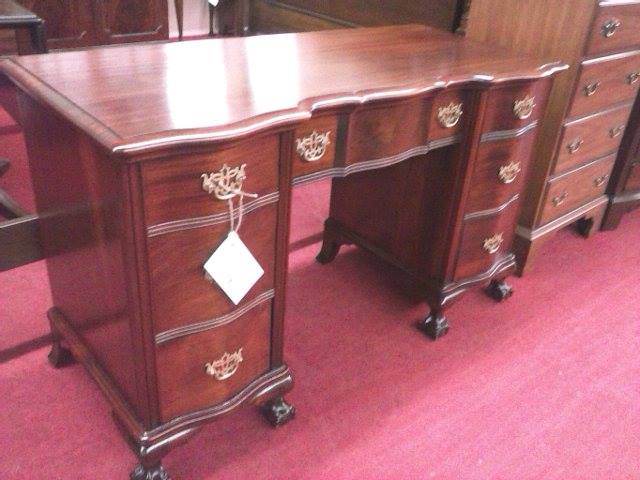 Kling Vintage Desk Beautiful refinished circa 1949 genuine solid mahogany Kling desk. Bohemian's vintage furniture store gets Kling furniture.
Read More