Antique Desks – Secretary Desks
Antique Secretary Desks are among the most popular pieces of antique furniture in today's world. People are always enthralled with the different moving parts of antique desks, secret compartments, and sheer variety of secretary desk styles that exist.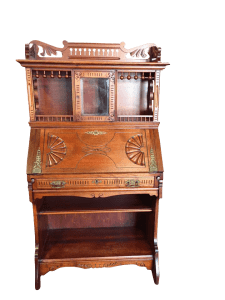 At Bohemian's, we have been lucky to deliver some outstanding secretary desks (antique desks) to many different stylish homes.
As far as antique desks go, secretary desks continue to delight and beautify historic and traditional homes.